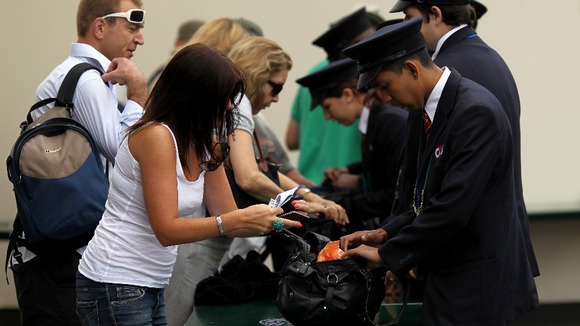 Tennis fans have been warned not to bring Thermos flasks to Wimbledon "for security reasons".
The flask ban means people will have to pay out £2.10 each time they want a cup of tea.
Spectators are prevented from bringing their flasks into the grounds by G4S guards at the gates.
The Guardian reported that one guard told a spectator the ban was being enforced after the Boston Marathon bombings, when a pressure cooker was used as an explosive device.
Three people were killed and dozens were injured in the attack in April 2013.
When asked for a statement, a Wimbledon spokesman said: "Thermos flasks are banned for security reasons."