A Swedish football fan has claimed to have won £150 after placing a bet that Luis Suarez would bite an opponent at the World Cup.
Mats Johansson tweeted: "Hahahaha! Thanks Suarez to you for biting a player again and thanks for 1750 (Swedish Krona) profit".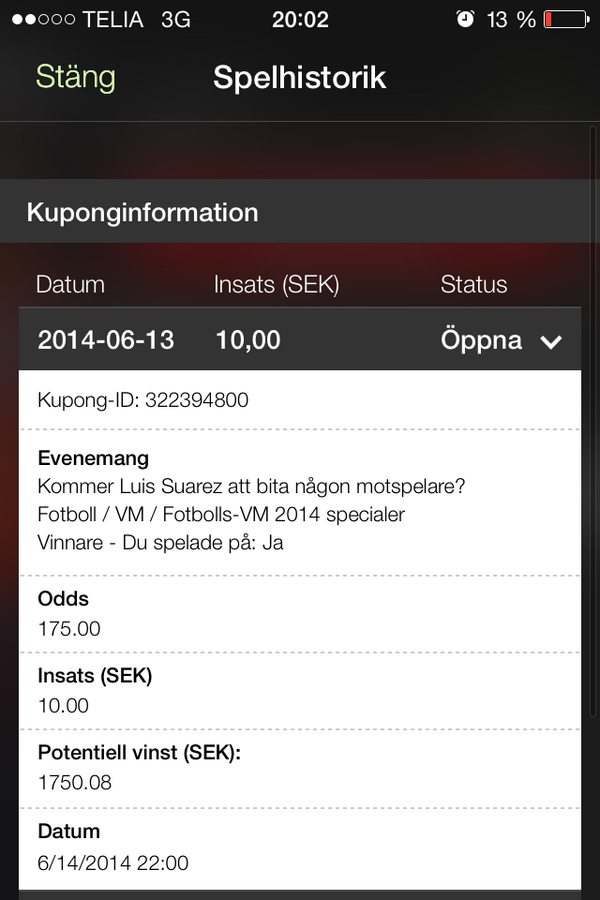 Johansson revealed that he considered placing a larger bet but "chickened out".
Mr Johansson is not the only person to win a bet on the back of Suarez's actions, after gambling firm Betsafe revealed that they will be paying out to 39 other winners including one who will claim over £1,769.