After an explosion in the popular Banex Plaza shopping district in Abuja, Nigeria, witnesses spoke of seeing people covered in blood in the direct aftermath.
One shopper Gimbya Jafaru, told Reuters: "I heard a loud blast, it shattered the windows of the shop. We ran out. A lot of people ran too, some with blood stains."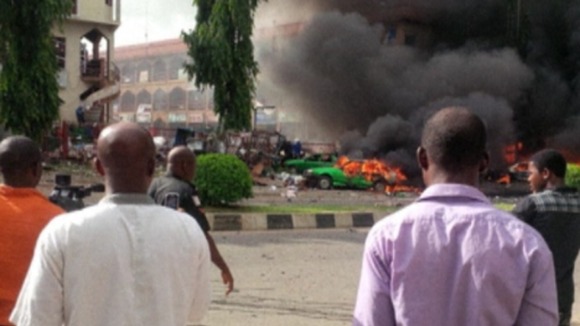 At least 21 people have been killed and 17 were injured according to the latest reports.