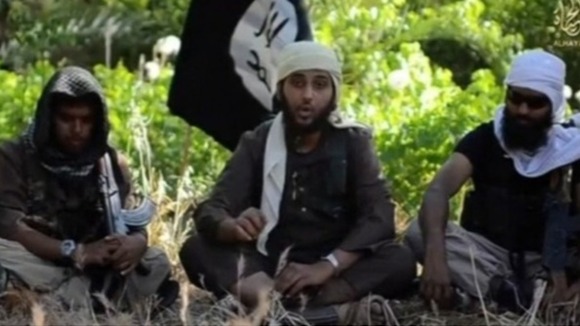 A mosque attended by two British jihadis fighting with Islamist rebels in Syria has denied teaching extremist ideologies.
According to Sky News, the Al-Manar Centre in Cardiff has confirmed that two men who appeared alongside a third Briton in an Islamic State in Iraq and Greater Syria (Isis) propaganda video had visited the mosque.
Nasser Muthana and Reyaad Khan, both from the Welsh city, featured prominently in the video by Isis, which urged Muslims in the West to join their fight.
However, the mosque denied it encouraged members to take up arms to join extremists abroad.
In a statement reported by the broadcaster, the Al-Manar Centre said: "It is worth mentioning that ACT's stance is well known, that we are opposed to going to Syria or any other country, to participate in an armed struggle and have always made this clear."