Among the unusual sights at Glastonbury this year is a moving sculpture by street artist Banksy, which is designed to highlight the issue of animals being farmed for their meat.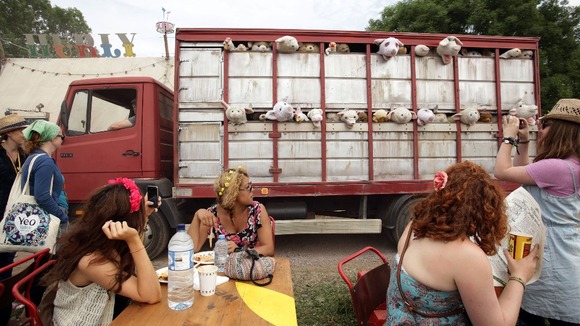 The piece - Sirens Of The Lambs - depicts a truck full of shrieking cuddly animals being taken to slaughter, which will be driven across the festival site "at mealtimes," the elusive artist said.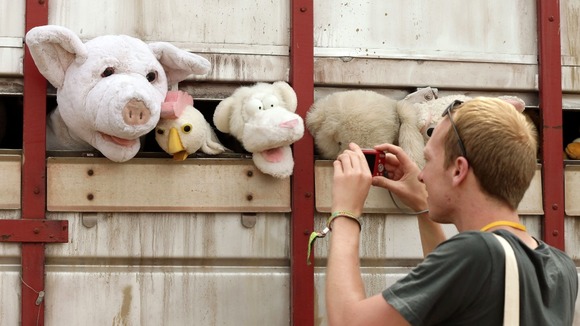 Music fans will see the vehicle travel across the fields of Worthy Farm, where 450 dairy cattle are usually grazed when the festival is not on.
Farmer and festival organiser Michael Eavis said: "Is it some kind of animal rights thing? I'm not sure about it. Our cows are actually very happy, they have the highest milk yield in the county."