Rebekah Brooks said her thoughts were with her former colleagues who face future trials as she spoke on the steps of her North London home.
She said: "I have to be careful for my former colleagues sake what I say" she said.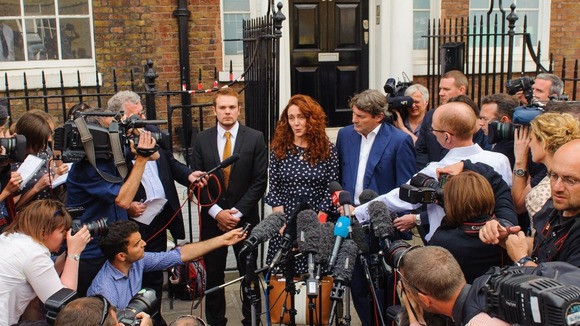 She added that her thoughts were with them as they face trials in the future.
Her husband Charlie Brooks, who was cleared alongside his wife, said he concerned about former News of the World editor Andy Coulson who was found guilty of phone hacking.
Read More: Rebekah Brooks: 'I feel vindicated by verdicts'
He said: "Obviously I am really concerned for Andy and (his wife) Eloise and their family."