The Prince of Wales received a record total of £21.7 million from his private estate and taxpayer funding in the last tax year, official figures have revealed.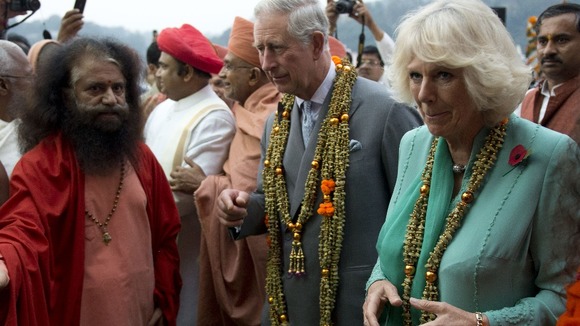 The vast majority of the earnings came from the Duchy of Cornwall, which brought in £19.5 million after a rise of 2.4% or around half a million pounds compared with 2012/13.
The amount of money drawn from the state funded sovereign grant and government departments for official activities of the Prince and the Duchess of Cornwall nearly doubled compared with the previous year to almost £2.2 million.
Charles Principle Private Secretary, William Nye, said the rise in the use of public funds was mainly down to the fact that the travel costs of Charles's official engagements had returned to a "more normal" level after being "artificially low" the year before.
Many trips of the conducted last year to celebrate the Diamond Jubilee were funded by other countries in the Commonwealth realm, they said.