Health Secretary Jeremy Hunt admitted today that it was not certain that the current system could prevent "another Savile" from working with children and in hospital trusts.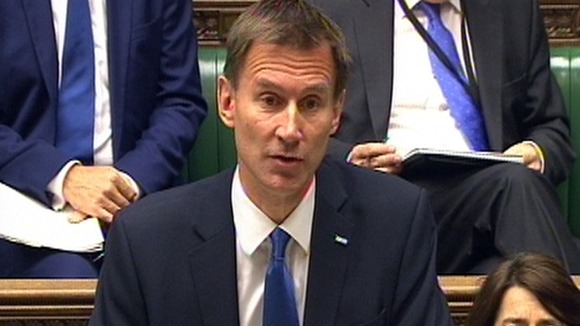 He made the comments in the House of Commons as he apologised on behalf of the Government and the NHS for the prolific abuse undertaken by Jimmy Savile across more than 30 institutions over several decades.
Responding to concerns raised by Labour over figures that showed the number of people barred from working with children had dropped by 75% in the last three years, Mr Hunt said that work was ongoing to examine the reason for the significant drop.
Mr Hunt said: "I think it is important to say the disclosure and barring scheme - and I've given this a lot of thought - it's likely in the current environment, were we to have another Savile, that it would have barred him from working with children and working in trusts but it's not certain.
"It's not certain because he was never convicted of a crime so the CRB checks would not have stopped that, but the disclosure and barring scheme does have the possibility of preventing people working with children and vulnerable adults even if they haven't committed a crime."
Shadow health secretary Andy Burnham called for the Government to implement a code of conduct outlining the "appropriate relationship" between the NHS and celebrities or business backers.