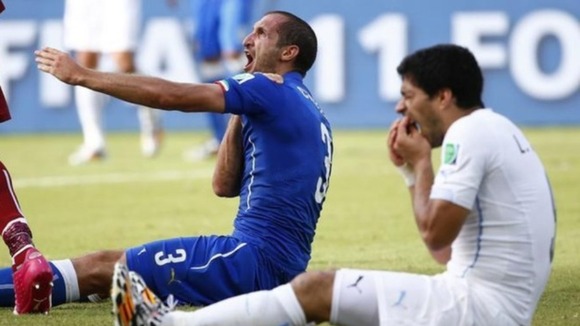 A Uruguayan FA board member has said he believes Luis Suarez has been unfairly singled out after what he called "pressure from England and Italy" over the Liverpool striker's conduct.
"We don't have any doubts that this has happened because it's Suarez and secondly because Italy was eliminated," said Alejandro Balbi, who is also Luis Suarez's lawyer, before he left for Brazil.
Mr Balbi, flew to Rio de Janeiro with Uruguay FA chief Wilmar Valdez to lay out the player's defence yesterday.