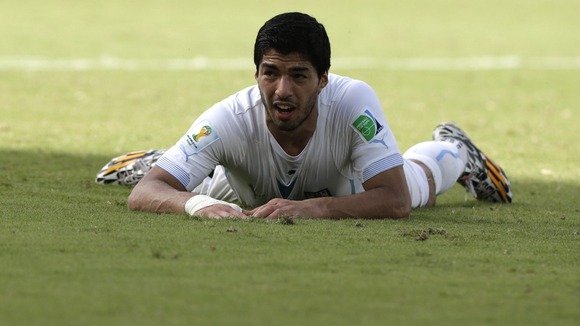 Luis Suarez has been banned for nine official matches and four months from any football activity for biting Italy defender Giorgio Chiellini, Fifa has announced.
The 27-year-old has also been fined 100,000 Swiss Francs (£65,700).
The striker will be unable to play in the rest of Uruguay's World Cup campaign.