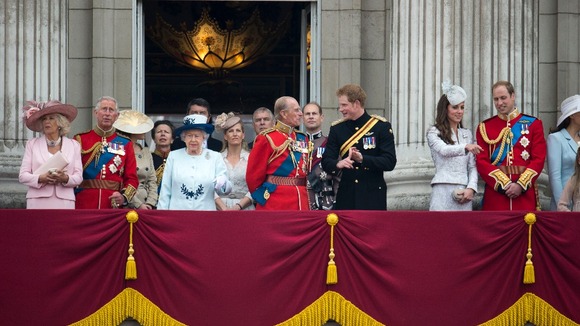 The monarchy cost the taxpayer £35.7 million in the last tax year - or 56p for each person in the country, Buckingham Palace accounts have revealed.
The Queen's official expenditure increased in actual terms by £2.4 million from the previous year, while the real terms rise was £1.9 million or 5.7%.
More than a third of the sovereign grant - the system of finance given from the public purse to support the official duties of the monarchy - was spent on maintaining palaces.
The accounts show spending on property maintenance increased by £4.2 million to £13.3 million - a real terms rise of 45% as the Royal Family attempted to tackle a "backlog" of restoration work.