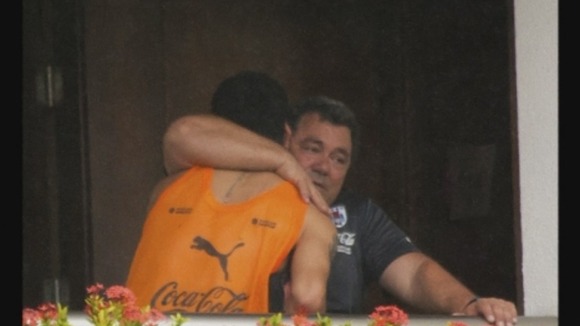 Luis Suarez's nine game and four month ban is "exaggerated and abusive", Uruguay's football association said today as he confirmed plans to appeal.
"We are working here on the appeal with the lawyer, we are going to appeal today," Wilmer Valdez told media outside Copacabana Palace hotel in Rio de Janeiro.
"We have three days to do it, but we are going to try and send it today so that the first appeal has the same timeframe as the disciplinary procedure - so that we can get a ruling in the fastest amount of time.
"There isn't definitive evidence that allows us to say that this kind of sanction can be applied. We are talking nine games, four months and a financial penalty - so to me it really seems like a completely exaggerated and abusive sanction."