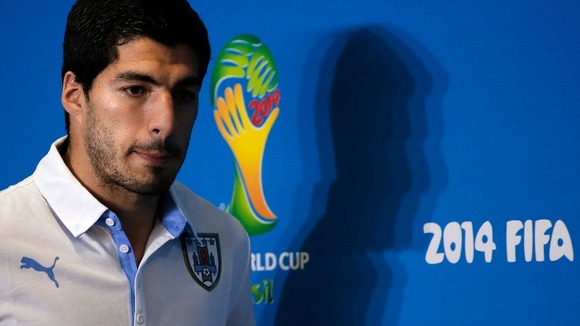 Uruguay's President Jose Mujica has weighed into the global controversy over footballer Luis Suarez, saying it was unfair to judge him retrospectively for biting an Italian player when other incidents went unreviewed.
"We didn't choose him to be a philosopher, or a mechanic, or to have good manners - he's a great player," said Mujica, echoing the protective attitude towards the brilliant but volatile striker felt around his homeland.
"I didn't see him bite anyone. But they sure can bash each other with kicks and chops," he added to reporters.
"If we're going to take decisions in football based on what TV says, then there are loads of penalties and handballs you'd have to give that weren't given, so bad luck," Mr Mujica said.