The US football team has provided an excuse letter for excited fans who want to avoid work to watch their clash with Germany.
Signed by Jurgen Kinsmann, the letter says: "I understand that this absence may reduce the productivity of your workplace, but I can assure you that it is for an important cause."
Both sides are on four points in Group D, and a draw will put them through to the last 16 ahead of Ghana and Portugal.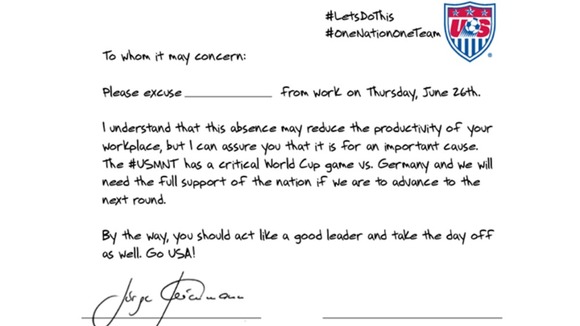 For all the build up to the USA's crucial match with Germany, visit ITV's World Cup site