Crowds of Uruguay fans are waiting for Luis Suarez in the capital Montevideo as he returns home following his biting controversy.
"Ole ole olé, cada día te quiero más... Soy celeste, es un sentimiento, no puedo parar!" http://t.co/RDAYTyIOcX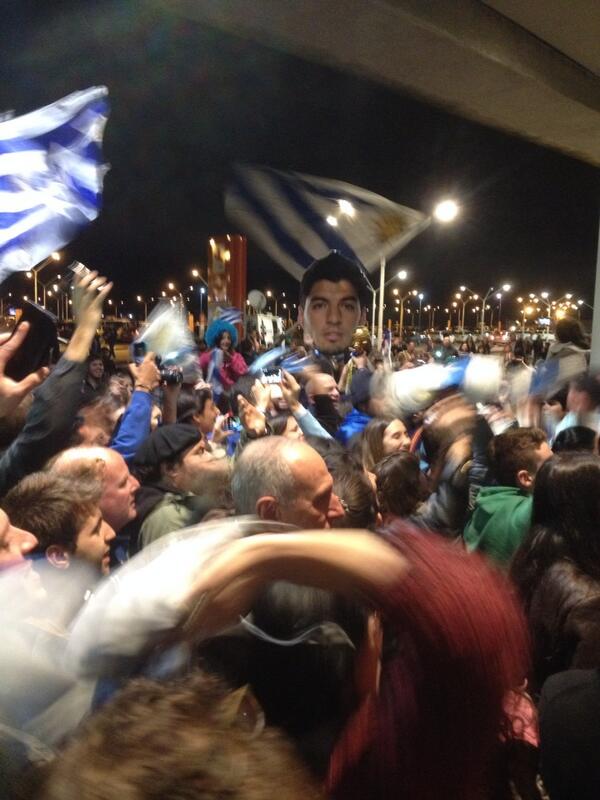 According to a journalist from El Pais Uruguay, supporters inside and out of the airport chanted songs, with one even mocking England fans.
Uruguay espera así la llegada de Suárez en el aeropuerto. Mucho cántico, mucha bandera! http://t.co/vwiMo6Waz6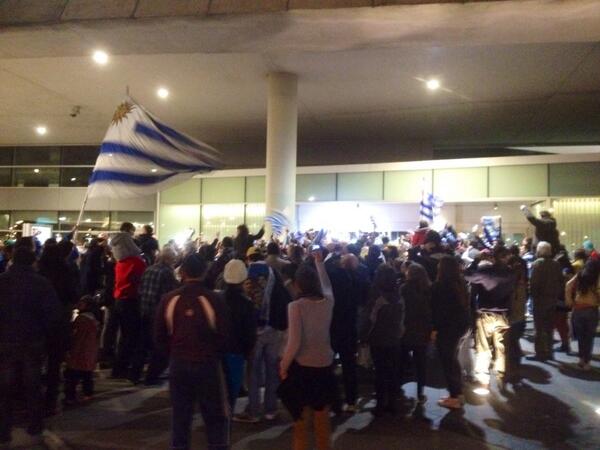 "And you see it, and you see it, who does not jump is an Englishman," goes a rough translation of the song reportedly being sung.
Adentro del aeropuerto también está lleno de hinchas esperando a Suárez. La gente corre de un lado a otro. http://t.co/2YS3AeMZ35