Outrage over 'women-only' parking space photo
"Women-only" parking spaces closer to exits and with more space and pink borders have been discovered in a Chinese city, according to local media.
Women-only parking spaces found in China's coastal city Dalian. It's wider, longer, pink, near exits (web photo) http://t.co/cX88DG8l0f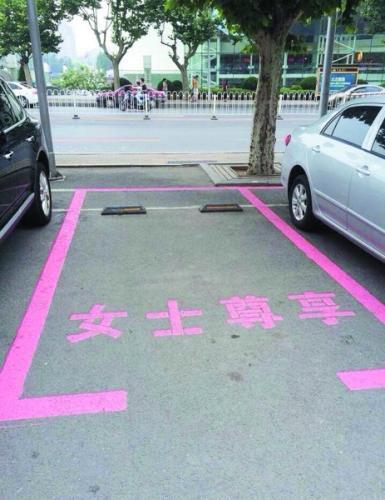 The picture, posted by China's state press agency Xinhua, has prompted anger on social media, with one user describing it as "an outrage".
Xinhua says the parking spaces have been found around the coastal city of Dailan.