By Rohit Kachroo: Africa Correspondent
A psychiatrist who evaluated Oscar Pistorius has been hospitalised, his defence team has confirmed to ITV News. Prosecutors say they are unsure whether the illness will cause a delay to the Olympian's murder trial, which has lasted almost four months.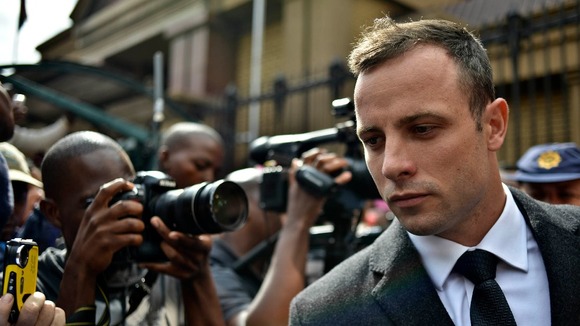 Pistorius is due to return to court on Monday following a 30 day psychiatric assessment. Although his examination is complete, written reports by a panel of specialists must now be presented to the court.
Defence and prosecution sources say they hope the trial will resume without delay.
Read: Pistorius asked why girlfriend did not scream when shot