Shareholders told Tesco is operating in 'a new reality'
Tesco's chairman Sir Richard Broadbent has told shareholders at the company's annual general meeting it is operating in "a new reality".
ITV Business Editor Joel Hills reports:
Shareprice down, sales in decline, Chairman of Tesco tells shareholders "living through a period of radical change" http://t.co/qUgTHY71UZ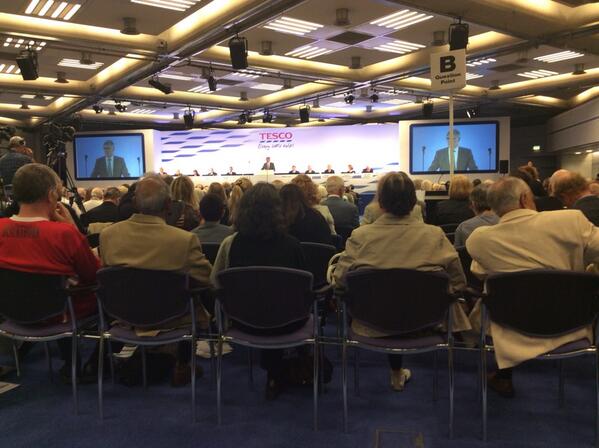 Recession, the internet, the rise of the discounters. Philip Clarke says Tesco is operating in a "new reality".
SIr Richard Broadbent says Tesco board understands that humility is key if supermarket is to succeed in future.