Luis Suarez's lawyer says the Uruguayan striker is unlikely to play any further part in the World Cup despite plans to appeal his lengthy ban.
Speaking after the Uruguayan FA announced plans to appeal his nine match and four month ban, Alejandro Balbi said: "Really I am not too hopeful that the sanction can be immediately refuted.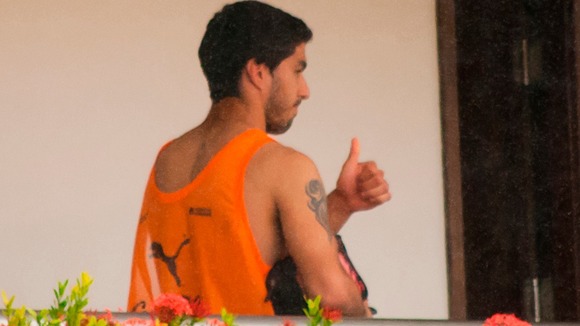 "His participation in the World Cup is already thrown out, which we think is extremely exaggerated, and is out of line," he added.
"Not only invalidating him as far as the national team, but also for his own team, in this case Liverpool, who will not be able to count on him as a player.
"So we will surely take it to the Court of Arbitration for Sport which is the CAS, in Switzerland and there yes, we could sue."
Read: Suarez banned from football for four months over bite row