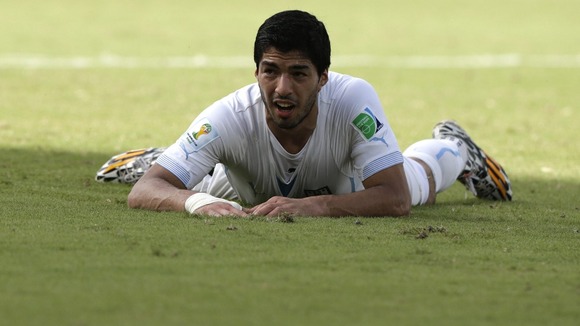 Uruguay striker Luis Suarez has been unfairly victimised in his "barbaric" expulsion from the World Cup for biting, his disconsolate grandmother has said.
"Everyone knows what they've done to Luis. They wanted him out of the World Cup. Perfect, they did it. They chucked him out of there like a dog," a sobbing Lila Piriz Da Rosa told the Reuters news agency from Suarez's birthtown Salto in north-west Uruguay.
Piriz, who has 22 grand-children, said football authorities had been watching Suarez from the outset.
"This was on purpose," she said of the sanctions given to the brilliant but volatile Suarez, who has been punished three times now for biting and once for racism.