Former world number one Caroline Wozniacki said it would be "creepy" if tennis players at Wimbledon were having their underwear checked following claims the strict all-white dress code has gone too far.
Former Wimbledon champion Pat Cash earlier claimed players have been asked to change their underwear - including women's bras that were not entirely white.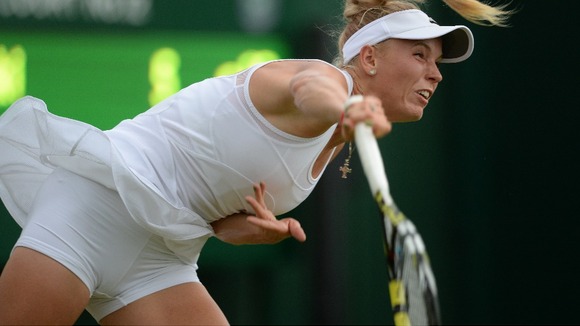 Wozniacki said: "I don't think anyone is like showing off their underwear like that and getting it checked. That would be pretty creepy."
Czech player Barbora Zahlavova-Strycova agreed having underwear checked would be "weird" and "strange".
"I think it's very weird to check under my skirt if I'm wearing white underwear. If we are playing in white, we should wear white underwear. But it's kind of weird officials coming and checking. I think it's strange," she said.
A spokeswoman at Wimbledon said all the players were written to before the Championships about the white clothing rules and was unable to provide information on any breaches.