Helicopter gunships supported Iraqi government forces as they began an offensive to retake the northern city of Tikrit from Islamist militants.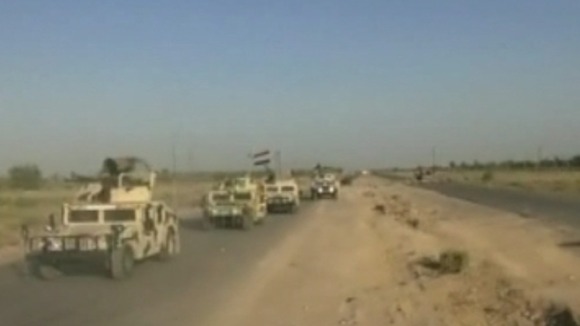 Troops were trying to advance on the city from the city of Samarra, a city to the south of Tikrit but around an hour's drive to the north of Baghdad.
The city has become the military's line in the sand against the advancing ISIL fighters.
Helicopter also gunships fired at targets in Tikrit and Isis fighters abandoned the city's governorate building, security sources said. More government troops had been air-dropped in a pocket just north of the city.
Iraqi military spokesman Qassim Atta told reporters in Baghdad that 29 "terrorists" were killed in Tikrit on Friday and that militant commanders were struggling because, "their morale has started to collapse."
Read: US armed drones flying over Baghdad to 'assess crisis'