Uruguay coach Oscar Tabarez has said that the English media were to blame for Luis Suarez being handed a nine-match ban from FIFA for biting an opponent.
Tabarez refused to answer questions at a packed news conference the day before his team face Colombia in their World Cup last-16 match at the Maracana, and after reading from a prepared statement for over 14 minutes left to loud applause from Uruguayan reporters.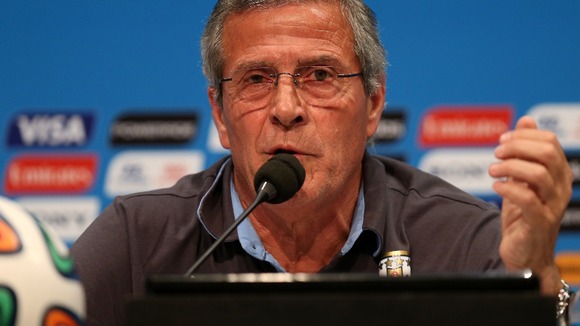 "The reporters that only care about that thing (Suarez) I don't know what nationality they were, but all of them speak in English", Tabarez said.
"All the media was only focusing on Luis' previous incidents, the things that happened to him before, where all of us know that he was sanctioned for, and served his punishment".