Glastonbury became "Glastallica" tonight as Metallica headlined the Pyramid Stage. The heavy metal act burst into classic hit Creeping Death after showing a short film poking fun at the controversy their slot has created.
After playing For Whom The Bell Tolls and Wherever I May Roam, frontman James Hetfield told the massive audience the band was "proud" to be able to "represent, shall we say, the heavier side of music".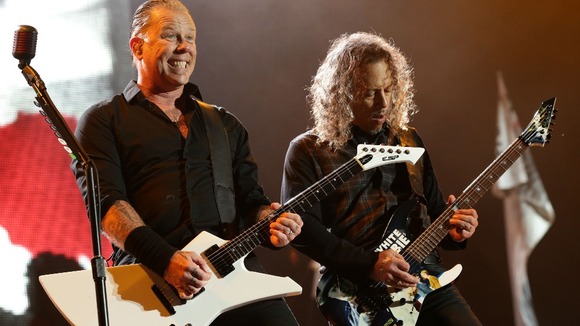 The air was lit up with red and gold flashing lights as enthusiastic members of the huge crowd headbanged along.
As anticipation built ahead of the Californian four-piece appearing on stage, a film mash-up showing the bandmates dressed in bear costumes shooting at fox hunters was shown on the large screens on either side.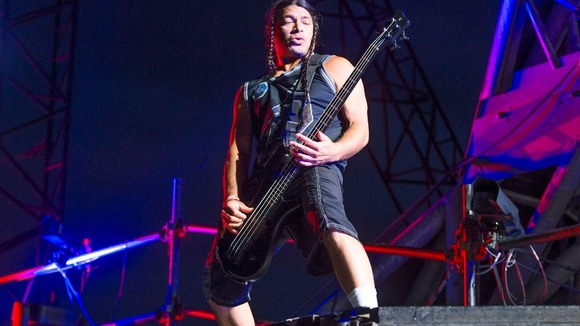 Read: Calls to ban Metallica from Glastonbury over bear-hunting show