The US has armed drones flying over Baghdad to protect US troops that recently arrived to assess Iraq's deteriorating security, the Pentagon said.
The decision to arm some of the drones follows the deployment to Baghdad of troops who will advise and assist Iraqi counter-terrorism forces.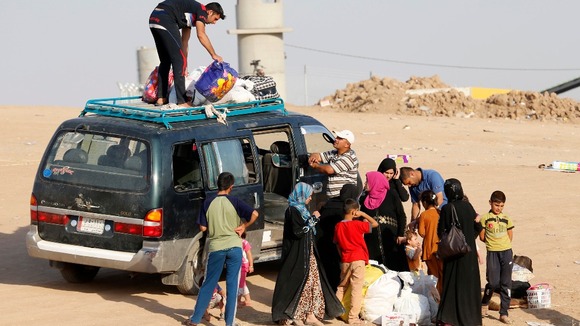 "The reason that some of those aircraft are armed is primarily for force protection reasons now that we have introduced into the country some military advisers whose objective will be to operate outside the confines of the embassy," the defence department's press secretary said.
The Joint Chiefs of Staff chair, General Martin Dempsey, said: "We're flying a great deal (of) manned and unmanned ... intelligence and reconnaissance assets, and we're building a picture so that if the decision were made to support the Iraqi security forces as they confront (ISIS), we could do so."