Luis Suarez said he did not deliberately bite Italy's Giorgio Chiellini at the World Cup, according to the Associated Press.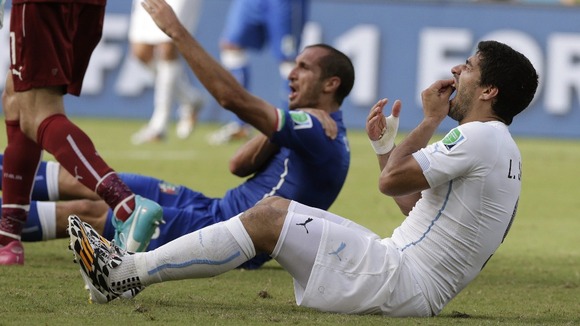 Read: Big brands exploit Suarez's latest biting incident
In paragraph six of Fifa's ruling on the Liverpool striker, which has been seen by the news agency, Suarez wrote: "After the impact...I lost my balance, making my body unstable and falling on top of my opponent.
"At that moment I hit my face against the player leaving a small bruise on my cheek and a strong pain in my teeth."
Suarez has been banned from football for four months after Fifa ruled his bite was "deliberate, intentional and without provocation."
Read: Suarez misses Everton derby and 9 Premier League matches