Dolly Parton was presented with the award by broadcaster Lauren Laverne and festival organiser Michael Eavis, joking that the huge framed picture was bigger than her.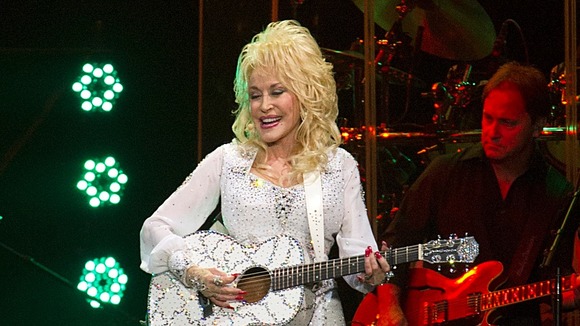 Earlier Eavis said he - like most people on site - was excited about seeing the country queen perform. Many fans were paying homage to the star today with specially-made T-shirts and fancy dress outfits seen all over the site.
Among them was Gareth Griffiths, 23, who said: "There's so much more to her than just being a country star.
"As a lyricist and songwriter she's an absolute genius. She's going to perform a set that will be remembered for years to come."