Syrian President Bashar Assad has held talks with Russia's deputy foreign minister Sergei Ryabkov in Damascus.
At a news conference earlier in the day, Ryabkov expressed his concerns about the spread of militant groups such as the Islamic State in Iraq and the Levant (ISIL).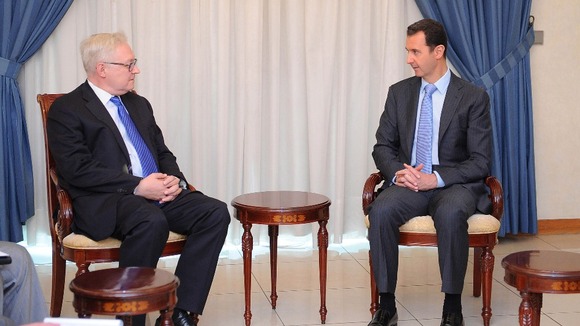 He said a united effort, working with the United States and its allies in Europe, was needed to combat the threat posed by such insurgents. Ryabkov also met Syria's Foreign Minister Walid Muallem.
Moscow, which is trying to raise its diplomatic and economic influence in the Middle East, has given Assad crucial support during the three-year civil war and blocked wider Western attempts to punish him with sanctions for the use of force against civilians.