The Bring Back Our Boys campaign group, launched after the abduction of three Israeli teenagers, has reacted to news that their bodies have been found.
Israeli forces discovered the bodies of Gil-Ad Shaer, Naftali Fraenkel and Eyal Yifrah after a near three-week long search.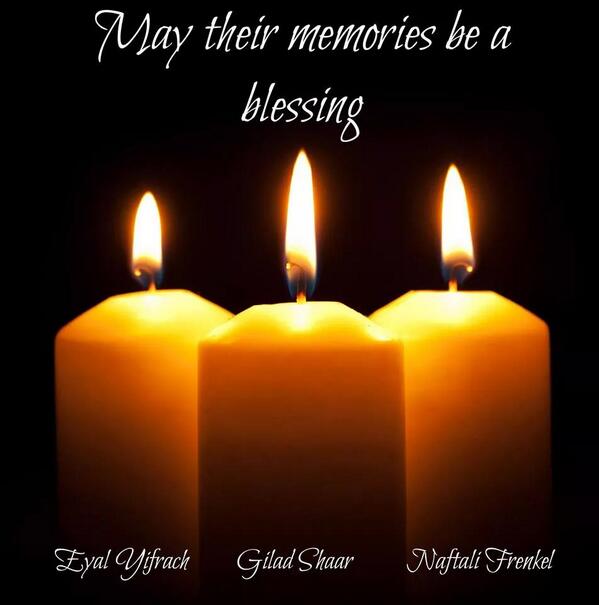 A statement on the group's Facebook page read: "It is with great pain and heartbreak we have to inform you of the murder of our 3 boys, Eyal, Gilad and Naftali. Their bodies were found buried together just minutes ago.
"Our hearts go out to the families. There are no words to describe the heartache we feel. May their memories be a blessing and may they rest in peace."