Rolf Harris showed no emotion as the unanimous guilty verdicts were delivered at Southwark Crown Court.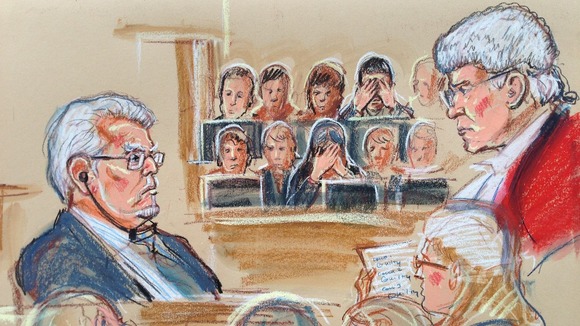 His only daughter Bindi was seen crying as she walked down a corridor with her mother, Alwen, near where Harris had been taken into a side room with his legal team.
The trial exposed the fractured relationship between Harris and his daughter.
The 84-year-old has been warned that a custodial sentence is "inevitable".