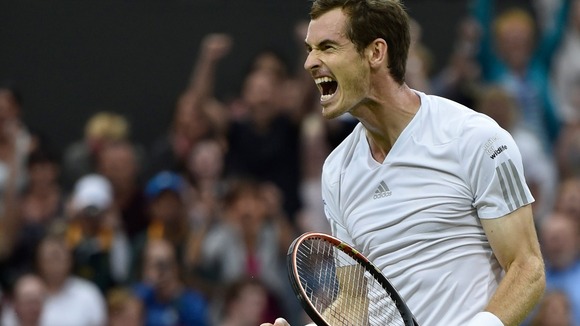 Andy Murray has said the Wimbledon crowds 'give him a big lift' as he secured his place in this year's quarter finals.
Speaking after he sailed through three straight sets to beat South African Kevin Anderson he said: "I always try to concentrate when I'm on court. I don't worry about what's going on around me.
He added: "I just try to play tennis but when you're playing in front of a big crowd like that it gives you a big lift, it raises your intensity and makes it harder for your opponents as well in tight situations, so the crowd always help."