US President Barack Obama has condemned the "senseless act of terror against innocent youth" after the killings of three Israeli teenagers.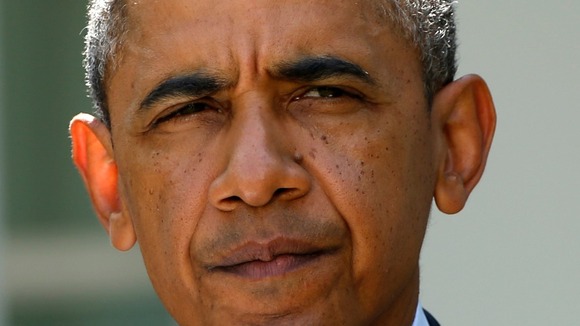 "On behalf of the American people I extend my deepest and heartfelt condolences to the families of Eyal Yifrach, Gilad Shaar, and Naftali Fraenkel – who held Israeli and American citizenship," Mr Obama said in a statement.
"As a father, I cannot imagine the indescribable pain that the parents of these teenage boys are experiencing. The United States condemns in the strongest possible terms this senseless act of terror against innocent youth."
Israel's president Benjamin Netanyahu earlier vowed to make Hamas - the group he holds responsible for the deaths - pay, but Mr Obama urged both Israel and the Palestinian Authority to work together and "refrain from steps that could further destabilise the situation".
Read: David Cameron describes deaths of Israeli teens as an 'appalling act of terror'