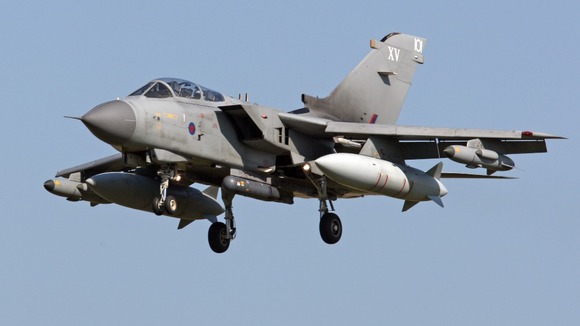 An onboard collision warning system could have helped prevent a mid-air crash between two RAF Tornados off the coast of Scotland in which three men died, a report published today found.
The Ministry of Defence (MoD) ruled the accident over the Moray Firth on July 3, 2012 happened as a result of a 'lack of recognition of converging flight paths' which meant both aircraft were in the same airspace at the same time.
Poor weather conditions and 16 other contributing factors were also cited in the 278-page report.
Flight Lieutenant Hywel Poole, 28, Flt Lt Adam Sanders, 27, and Squadron Leader Samuel Bailey, 26, who were all based at Lossiemouth in Moray, died in the crash. A fourth crewman was badly injured.
An MoD spokesman said: "The RAF is already implementing the lessons learnt from this tragic accident and now uses a flight planning aid to highlight potential aircraft conflicts prior to flight."