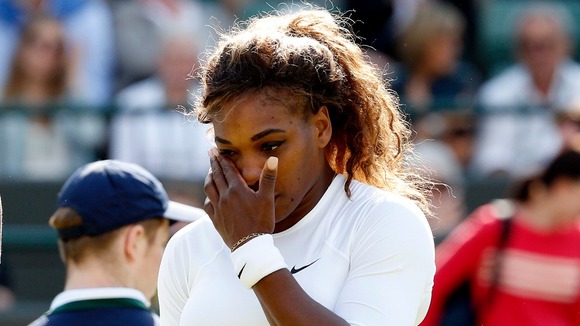 Serena Williams was forced to withdraw from her doubles match as a result of a viral illness, Wimbledon organisers said.
The 32-year-old appeared groggy as she served four consecutive double faults on Court One, as the sisters forfeited the game in the first set.
"The word from the referee's office is that Serena Williams is suffering from a viral illness," a Wimbledon tweet said.
Read: Serena and Venus Williams forced to forfeit Wimbledon doubles