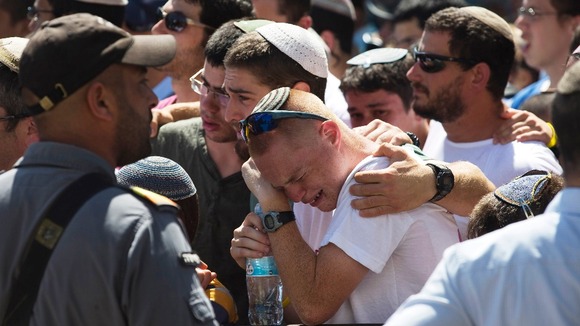 Thousands of people have gathered to mourn the three Israeli teenagers who were abducted and murdered whilst hitch-hiking in the occupied West Bank.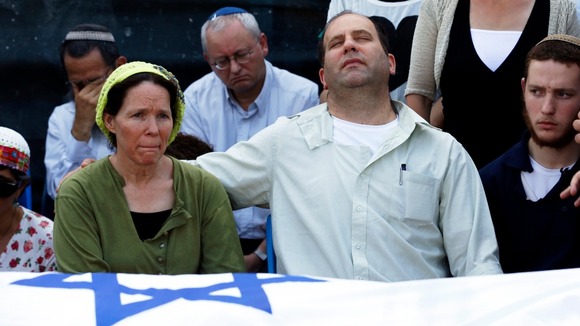 The abductions of Eyal Yifrah, 19, and Gil-Ad Shaer and Naftali Fraenkel, both 16, sparked a three week search operation, which ended yesterday after their bodies were found hear Hebron.
Read: Bodies of missing Israeli teens found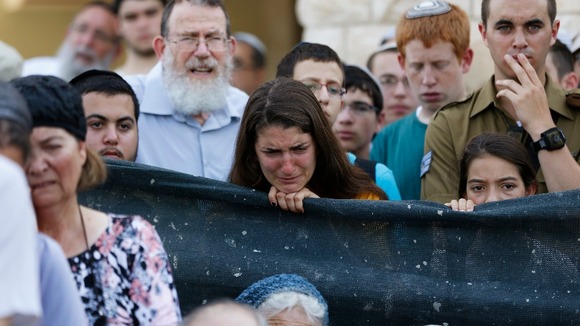 Israeli Prime Minister Benjamin Netanyahu has promised Hamas would pay for the murders. Last night the Israeli army destroyed the homes of two men suspected of being involved in the kidnaps and murders, and said they launched 34 attacks in Gaza last night.
Read: Israeli-Arab relations reach lowest point for a decade