Israeli police found the body of a teenager in the Jerusalem area today and were investigating a possible connection to the reported kidnapping of a Palestinian youth in East Jerusalem earlier this morning, a police spokesman said.
The incident occurred the day after Israel buried three teenagers who had been kidnapped near a Jewish settlement on June 12 and whose bodies were found in the West Bank on Monday.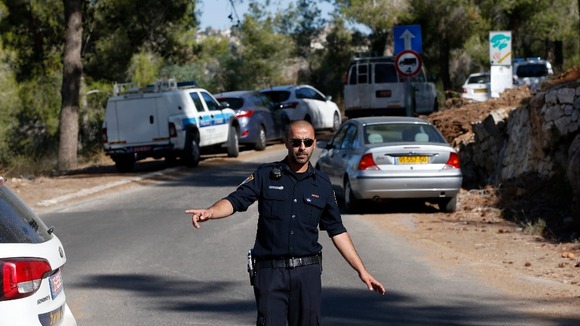 Palestinian residents told a Reuters photographer that they saw a teenager forced into a vehicle outside a supermarket in the Shoafat section of Jerusalem.
Micky Rosenfeld, a spokesman for Israeli police, said police had been notified of a youth "pulled into a vehicle and possibly kidnapped" and roadblocks were set up in search of suspects.
A security source told Reuters Israel suspected the youth had been kidnapped and killed, possibly in retribution for the killings of the Israeli teens.
Israel's Ynet web site said the body was that of an Arab, that it was charred and showed signs of violence.