David Cameron has cautioned Israel to be careful in its response to the murder of three teenagers to avoid further escalation in the Middle East.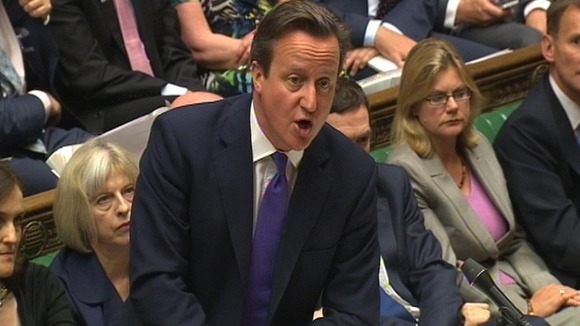 Speaking during Prime Minister's Questions, Cameron reiterated his condemnation of the deaths as he told MPs: "I think it's very important Britain will stand with Israel as it seeks to bring to justice those who are responsible."
He added: "It is important... all security operations are conducted with care so that further escalation is avoided."