Oscar Pistorius is severely traumatised after killing his girlfriend Reeva Steenkamp and will become an increasing suicide risk unless he continues to receive mental health care, a court heard today.
Defence lawyer Barry Roux read excerpts from a psychologist's report at Pistorius' murder trial that said the athlete has depression and post-traumatic stress disorder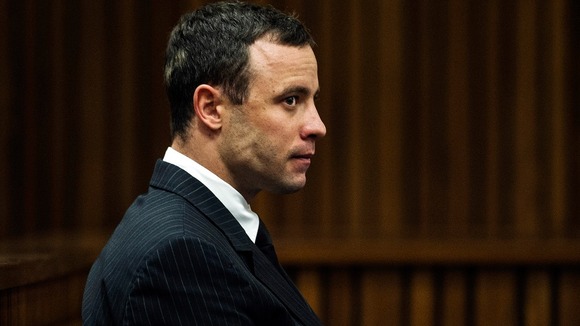 "His condition is likely to worsen" if professional treatment for those conditions is halted, he told the Pretoria court.
Pistorius denies murdering Steenkamp on Valentine's Day year, claiming he opened fire after mistakenly thinking there was an intruder in the bathroom.