A commuter bus, two construction trucks and a car are trapped underneath an overpass in Brazilian World Cup host city Belo Horizonte, with at least one person - the female bus driver - confirmed dead.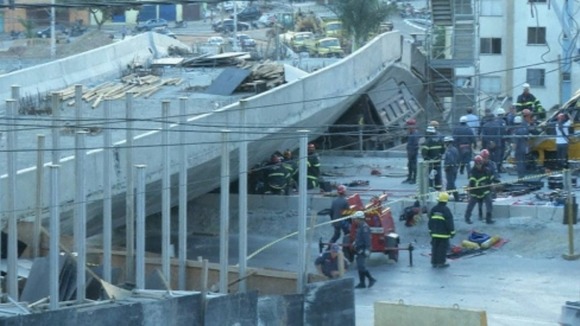 The incident took place on main avenue, the expansion of which was part of the World Cup infrastructure plan.
A woman who was driving a commuter bus trapped by the overpass died, said Captain Federico Pascual of the Belo Horizonte fire department.
Mr Pascual said another 10 people were injured in the collapse, all construction workers.
The overpass "arched over a really busy thoroughfare", he said, adding that he feared there may be at least one more death.