Hundreds of supporters of Hamas have rallied in the Gaza strip following the death of a Palestinian teenager in Jerusalem.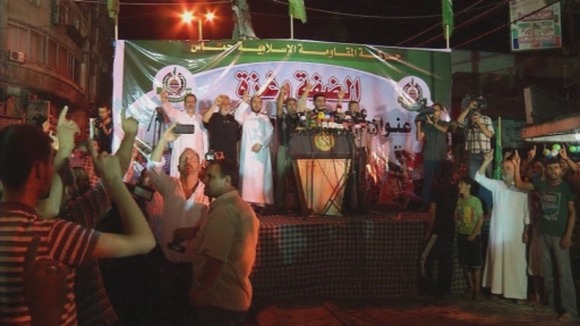 There are claims that Mohammed Abu Khdeir was killed in revenge for the deaths of three Israeli teenagers whose bodies were discovered in the city of Hebron earlier this week.
The Israeli authorities say Hamas was responsible for the deaths of the three boys and have vowed to punish the group.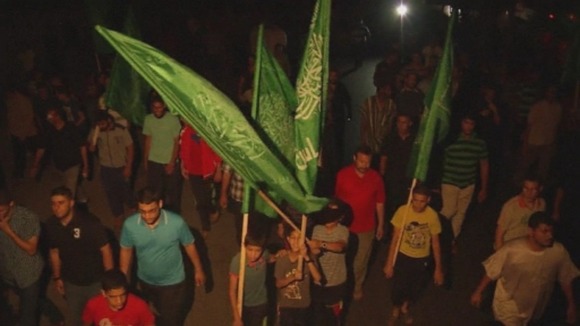 A Hamas spokesman described the protest as "a condemnation of the Israeli crimes against our people in the West Bank and Jerusalem".