The site where an overpass collapsed on a passenger bus in the Brazilian World Cup host city of Belo Horizonte is around two miles from the Mineirao stadium, where a semi-final match will be held next Tuesday.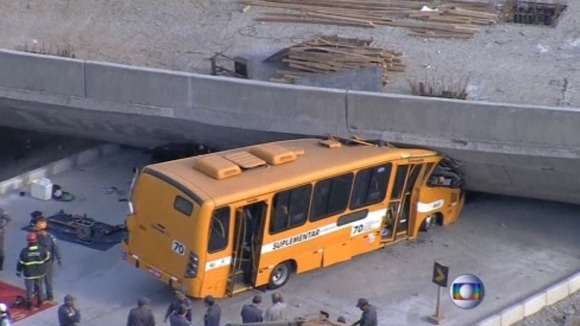 At least one person has died and 10 more injured.
The overpass was one of the many infrastructure projects aimed at improving the city's ailing public transport network.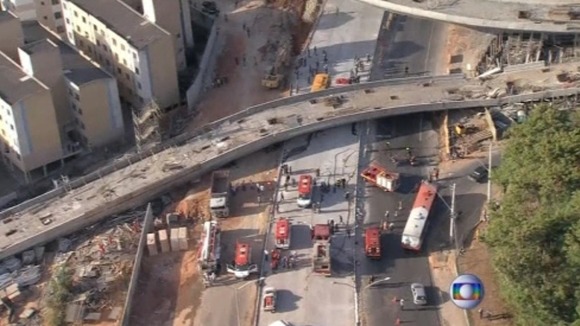 The bridge was to be used for passenger buses in a system known as BRT/Move, considered a legacy project from the World Cup.