At least two people are now confirmed to have died when an overpass collapsed in the Brazilian World Cup host city of Belo Horizonte, emergency officials said.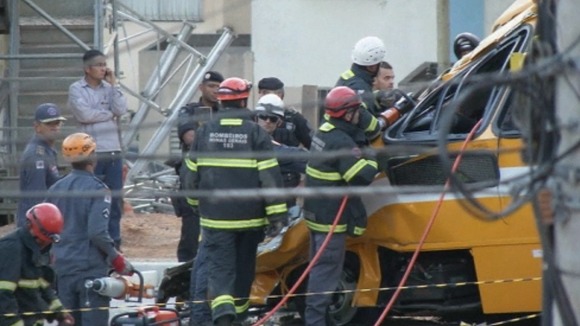 Two people died and 19 were injured, a spokeswoman for the Minas Gerais state health department told Reuters.
A fire department spokesman said there was still one person trapped in a car, and possibly more.