As collectors of Rolf Harris' artwork rush to sell their unwanted pieces on eBay, an art dealer has dealt a blow to their claims that the disgraced entertainer's works remain "investment pieces".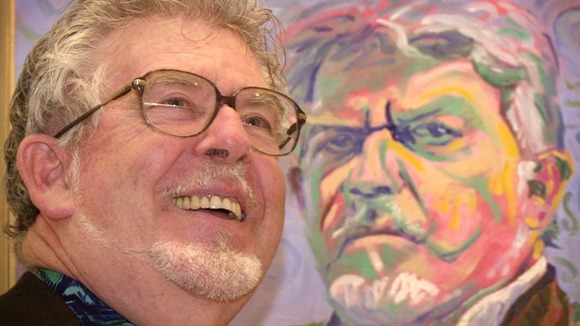 While Harris works once sold for thousands, art dealer Peter Nahum says their value is set to remain "enormously down" for "a very long time".
He added: "From what I've seen he makes popular pictures which have sold a) because they're nice, and hangable, and b) because he is who he is. I don't think people will want those hanging on their wall. There's plenty of other choices."
Read: Rolf Harris' Queen portrait is in his private collection
On eBay, there are 36 bids on an original oil painting by Harris depicting a harbour scene, with the current bid at £450.
On the listing, the seller says: "despite rolf court appearances it doesnt take away the fact he is a very good artist therefore its a superb future investment" (sic).
The 84-year-old, who will be stripped of his Bafta in the wake of his conviction and could face losing his prestigious CBE, will be sentenced at Southwark Crown Court tomorrow.