An unfinished overpass collapsed in the Brazilian World Cup host city of Belo Horizonte killing at least one person and casting a shadow over a tournament that has suffered repeated construction accidents and delays. It was earlier reported that two people had been killed.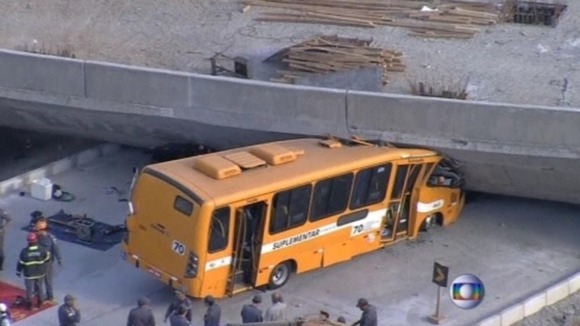 The bridge, located about two miles (3 km) from the Mineirao Stadium where World Cup games are being played, collapsed as vehicles were passing on a busy road underneath. Part of a passenger bus was crushed and another car was still trapped in the wreckage hours later.
The collapsed bridge stretched over one of the major thoroughfares connecting the stadium area with the international airport. It was part of a Bus Rapid Transit (BRT) system that officials had promised would be ready for the World Cup.