More than 2,000 Hamas supporters gathered at a rally in Khan Younis in a show of defiance against Israel. The event took place hours after the Israeli military bolstered forces along Israel's volatile border with the Gaza Strip in response to intensifying rocket fire.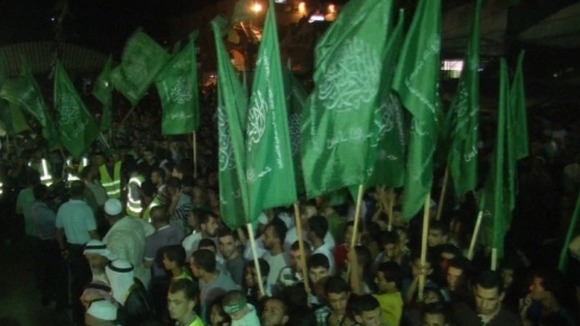 Salah Bardawil, a Hamas official, said that the Islamic movement would not surrender to Israel. Israel has blamed Hamas for the deaths of the three teenagers, but Hamas denied responsibility.
The situation deteriorated further on Wednesday after the burned body of a Palestinian youth, whose identity was confirmed on Thursday as Mohammed Abu Khdeir, was found in a forest after he was seized near his home in east Jerusalem.