The Government has frozen the assets of three British citizens reported to have been involved in terrorism-related activities in Syria.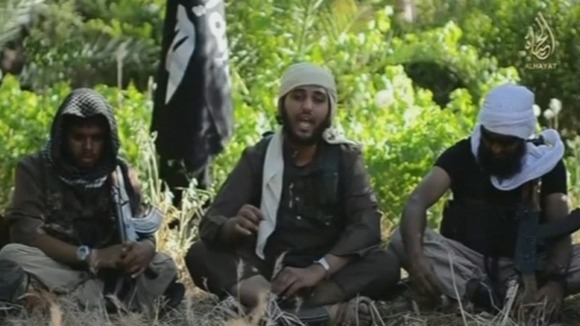 Nasser Muthana and Reyaad Khan, both from Cardiff, and Ruhul Amin, from Aberdeen, has been added to the Treasury's list of people targeted for financial sanctions, its website states.
Muthana and Amin appeared in a promotional video for the Islamist militant group Isis.
Read: UK Jihadist's father says I wish I could ask him to come back