The Queen has arrived at Rosyth Dockyard in Scotland to formally name the largest ship ever built for the Royal Navy.
The ceremony marks the completion of the 65,000 tonne aircraft carrier after five years of construction work which took place at six different shipyards across the UK.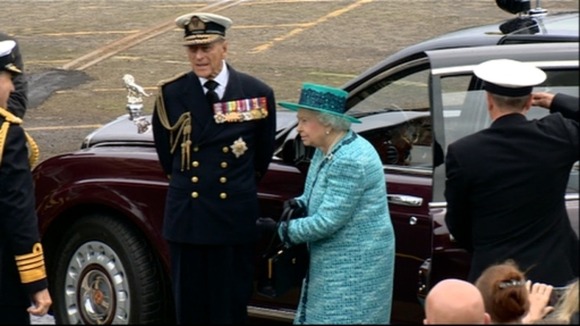 To honour the warship's birthplace in Scotland Her Majesty will smash a bottle of Islay whisky, from the first distillery she visited, against the bow.