The Queen will formally name the Royal Navy's biggest ever ship at Rosyth Dockyard in Fife today.
She will smash a bottle of Islay malt whisky against the 65,000-tonne aircraft carrier HMS Queen Elizabeth during the traditional naming ceremony.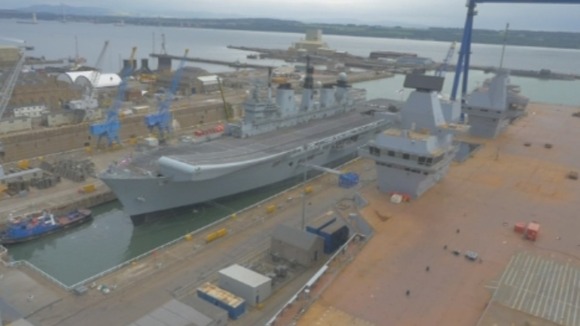 The Queen will be accompanied by the Duke of Edinburgh at the event, with Labour leader Ed Miliband and First Minister Alex Salmond - along with his 92-year-old naval veteran father Robert - also due to attend.
The ship and a second vessel, the HMS Prince of Wales, are the largest warships ever built for the navy at a cost of £6.2 billion.
HMS Queen Elizabeth will have 679 permanent crew and capacity for 1,600 crew members when fully operational.