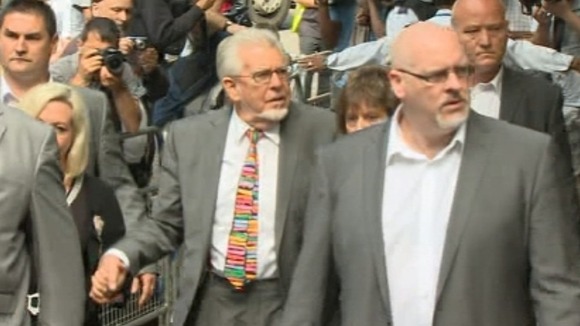 Disgraced entertainer Rolf Harris has arrived at Southwark Crown Court for sentencing.
The 84-year-old was found guilty of 12 counts of indecent assault.
Harris has been warned that he faces a custodial sentence for his crimes.
The veteran entertainer arrived with his only daughter Bindi, but without his wife Alwen who was a constant presence during the trial.