Rolf Harris showed no emotion as he was sentenced to five years and nine months in prison for a string of sexual assaults.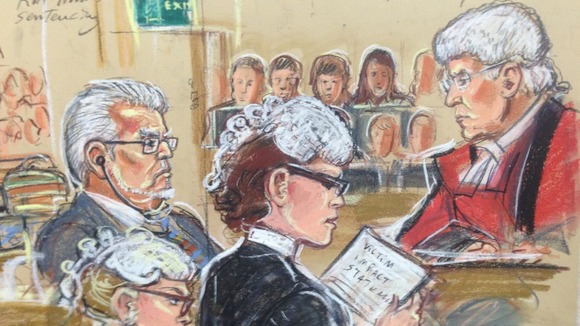 Harris, who earlier travelled to court by boat, remained impassive in the dock with a striped suitcase by his side.
His daughter, Bindi, watched on from the public gallery in a packed courtroom.